Snowcoming 2021 March 26, 2021. Due to COVID restrictions, there were some significant changes, but we were still able to have the ceremony in the gym and broadcast it to the entire school using Google Meet.
Ninth-Eleventh grades each have 2 representatives and seniors have 8 representatives. The ninth grade representatives are Jacelyn Moggo and Gavin Prielipp, the tenth grade representatives are Georgia Meyerand Aadin Yowell , and the eleventh grade representatives are Emily England and Logan Romatz. The senior class representatives are: James Alberts, Sara England, Brad Houck, Riley Moggo, McKenzie Nicewander, Payton Raymond, Lyly Schwab, and McCoy Williams.
The 2021 prince and princess are Aadin Yowell and Georgia Meyer. The king and queen are Riley Moggo and Lyly Schwab. Congratulations to All!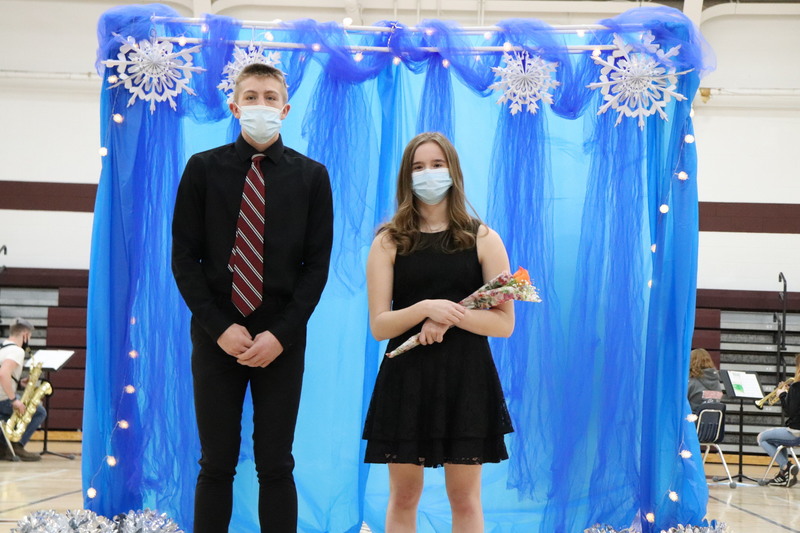 Ninth Grade Representatives: Gavin Prielipp and Jacelyn Moggo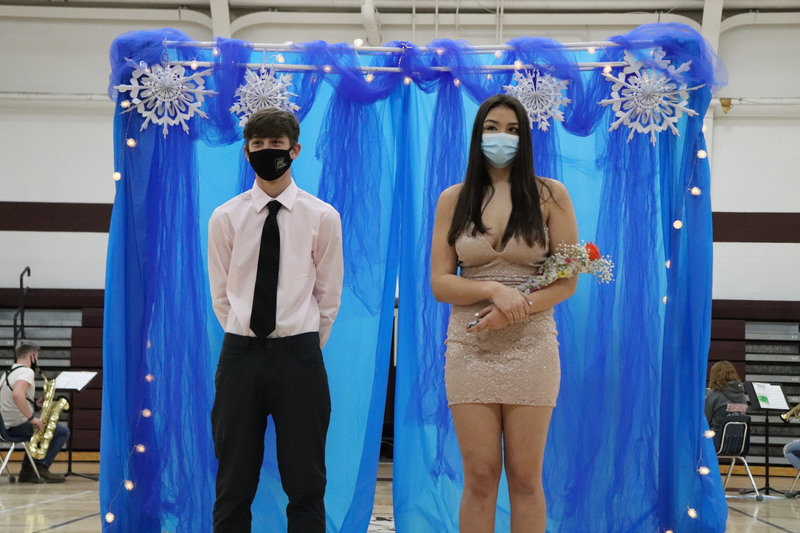 Tenth Grade Representatives: Aadin Yowell and Georgia Meyer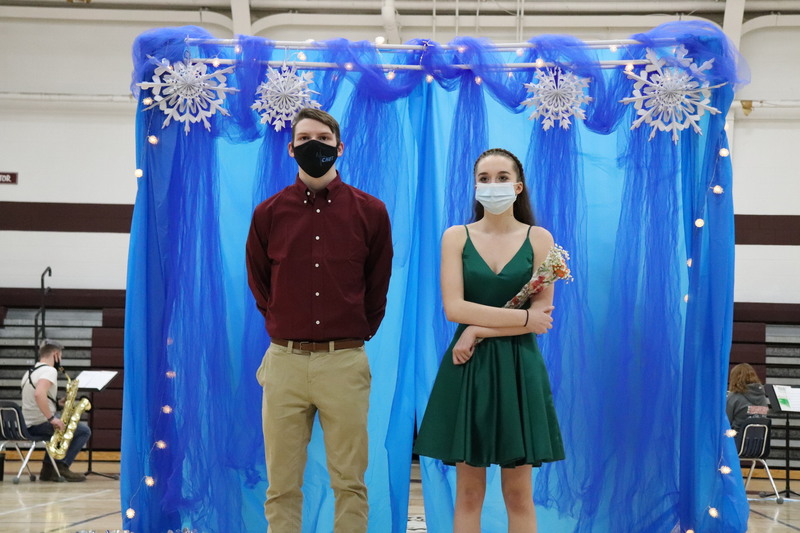 Eleventh Grade Representatives: Logan Romatz and Emily England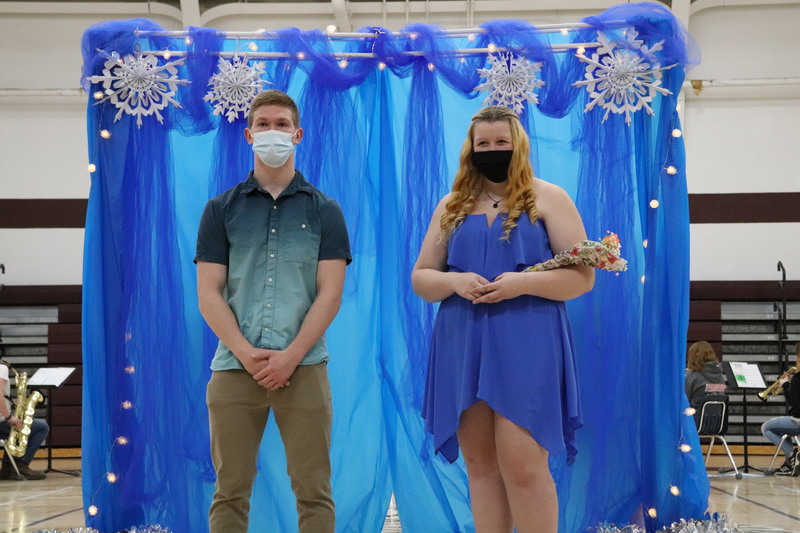 Senior Representatives: James Alberts and McKenzie Nicewander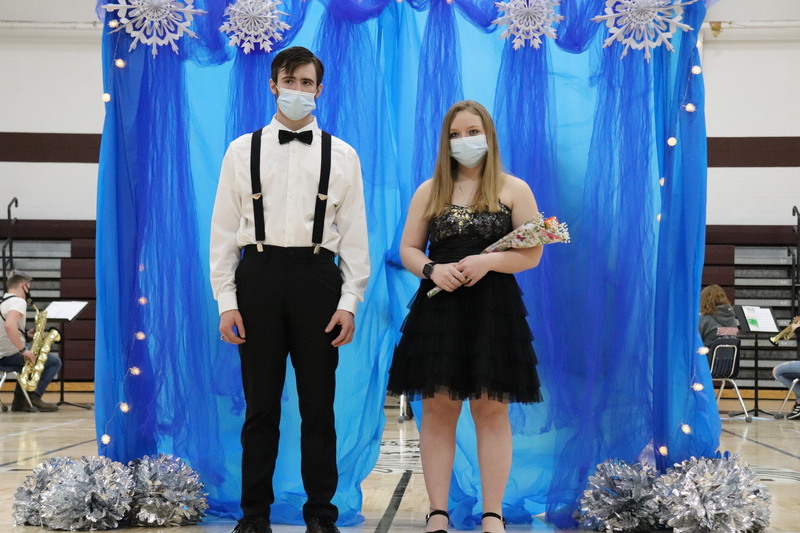 Senior Representatives: Riley Moggo and Lyly Schwab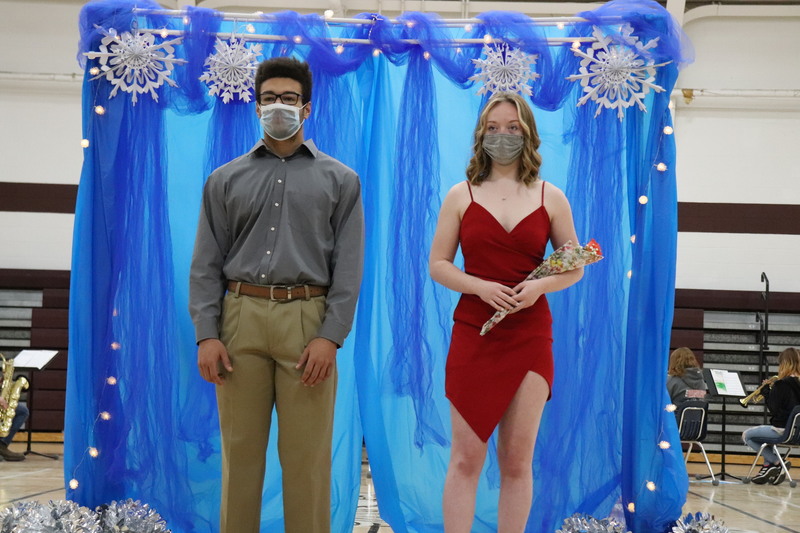 Senior Representatives: McCoy Williams and Payton Raymond

Senior Representatives unable to attend: Sara England and Brad Houck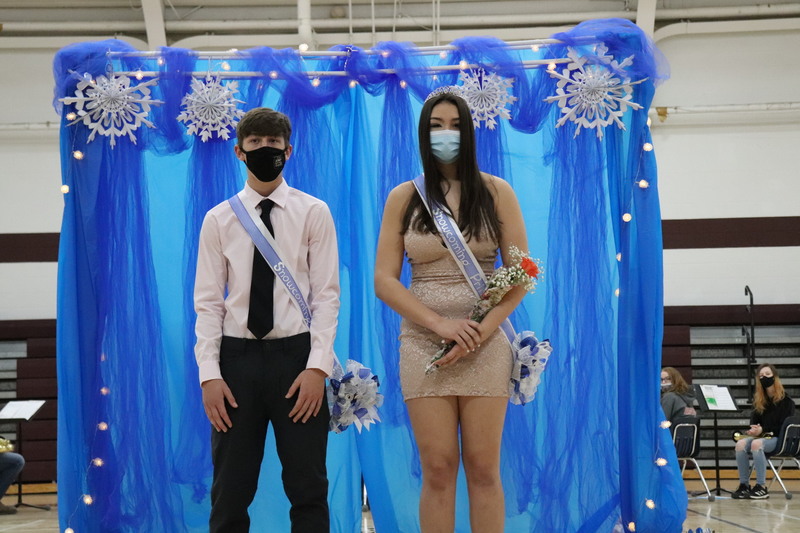 2021 Snowcoming Prince and Princess: Aadin Yowell and Georgia Meyer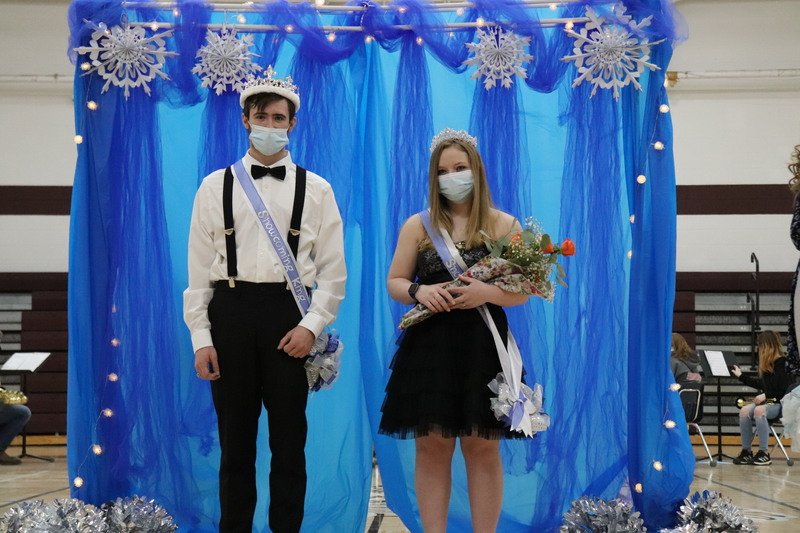 2021 Snowcoming King and Queen: Riley Moggo and Lyly Schwab
King Riley Moggo, Queen Lyly Schwab, Prince Aadin Yowell and Princess Georgia Meyer