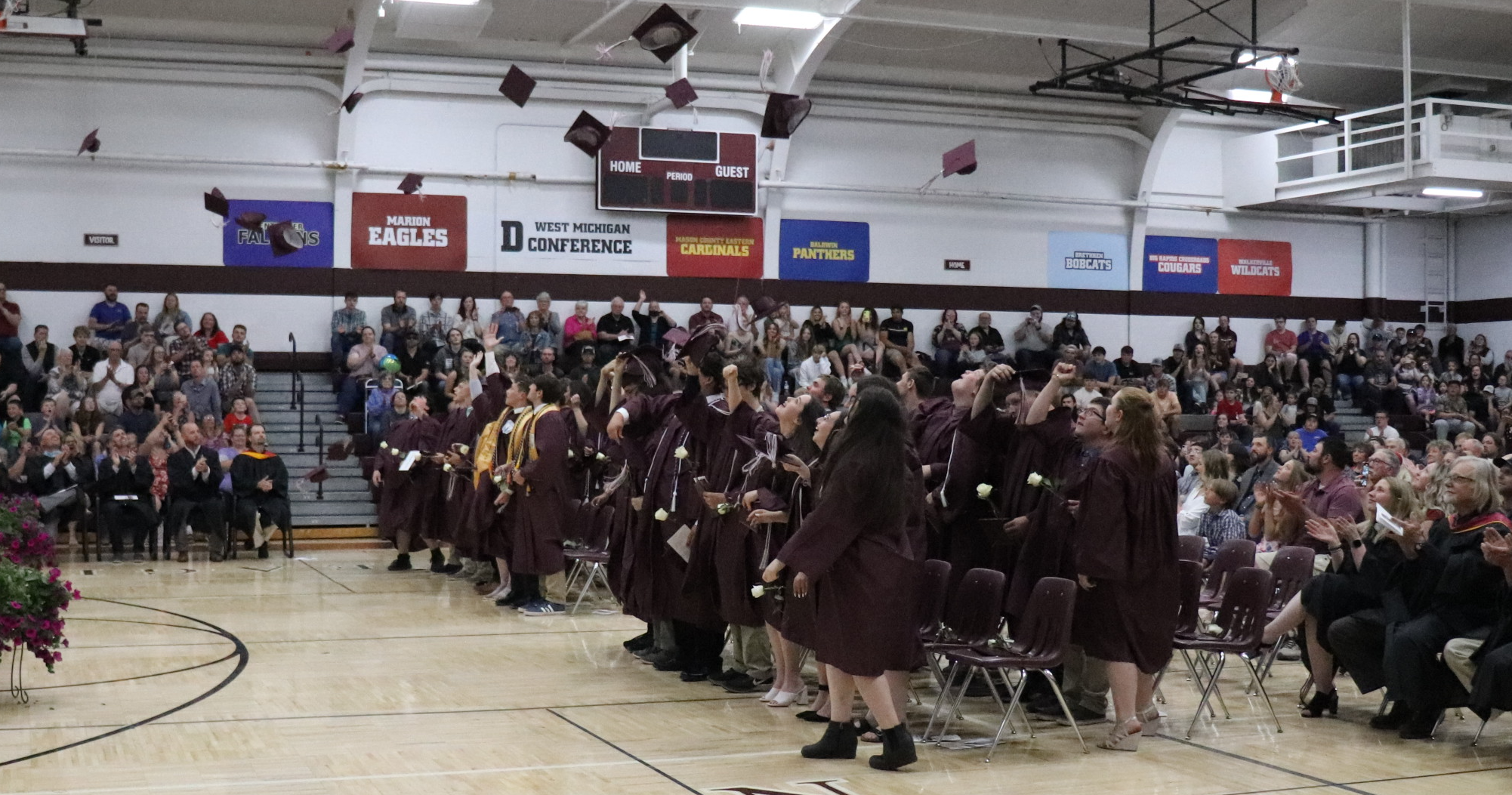 Welcome to
Marion Public Schools
Home of the Eagles!
Why invest in your child's future at Marion Public Schools?
Free Meals
All K-12 students receive Breakfast and Lunch every day!
Graduation Rate
18/19 school year: 96.15%
S:T Ratios
Student to Teacher Ratios: Elementary- 26:1 Jr-Sr High School - 19:1
Career Tech
50% of our Junior and 41% of our Senior students attend Wexford-Missaukee Career Technical Center.
Tutoring
7-12th Grades: After School Tutoring on Tuesdays and Thursdays from 3:05-4:00 pm. Elementary has after school support in reading and math (ROAR) by appointment with child's teacher.
Awards
Marion Elementary School has been named a 2019 National ESEA Distinguished School, a distinction that only up to 100 schools throughout the country receive annually, by the National Association of ESEA State Program Administrators (NAESPA).
SLS
Students Leading Students against destructive decisions.
MPACT
Marion's Peer Advisory Council of Teens. Leadership group that provides safe activities, school store, and school improvement efforts.
JH-HS Athletics
Girl's: Cross Country, Sideline Cheer, Volleyball, Basketball, Competitive Cheer, Softball, and Track. Boy's: Cross Country, Football, Basketball, Baseball, and Track
JH-HS Robotics
Students in 6-12th grades have the opportunity to participate in one of our FIRST Robotics teams.
Dual Enrollment
Offered by Mid Michigan College. We currently have 14 students taking 46 courses paid for by MHS!
E-Sports Team
The only High School in our area with an active e-sports team!